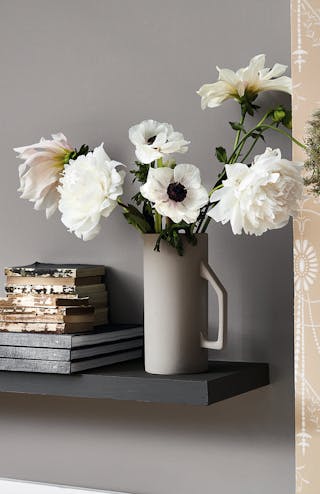 Georgian Paint Colours
The colours of the Georgian period can be discovered in many of the great houses of the British Isles. Browse our Georgian paint colours below.
Period Paint Colours: Georgian
At the birth of modern interior decoration, these colours were fashioned using pigments which are amongst the most popular today and are a standard used by many of the great designers.
Many greys and neutral shades established in the Georgian style were used to complement brighter and more expensive colours used as lavish highlights. We can do the same today, using these tones in combination with related colours from other eras. We are not bound now - as the Georgian designers were - and so many of the Georgian paint colours, such as Lead Colour, can be teamed very successfully with many colours from later periods
Invisible Green Dining Room
These late 18th-century colours, typified by the mineral and charcoal colours, remain as classics and yet are still in very popular use today. Amongst them are Lead Colour, Whitening and Pearl Colour.
Talk to a Colour Consultant